EndNote – Manuscript matcher information
Introducing: EndNote manuscript matcher
You've done the hard work. Now we can help you easily find the ideal place for your work to be published.
Our new journal matching feature suggests the top candidates for your manuscript. Just choose the publications you want, and start the process for submitting your work to the most credible, high-quality journals that match your topic and references.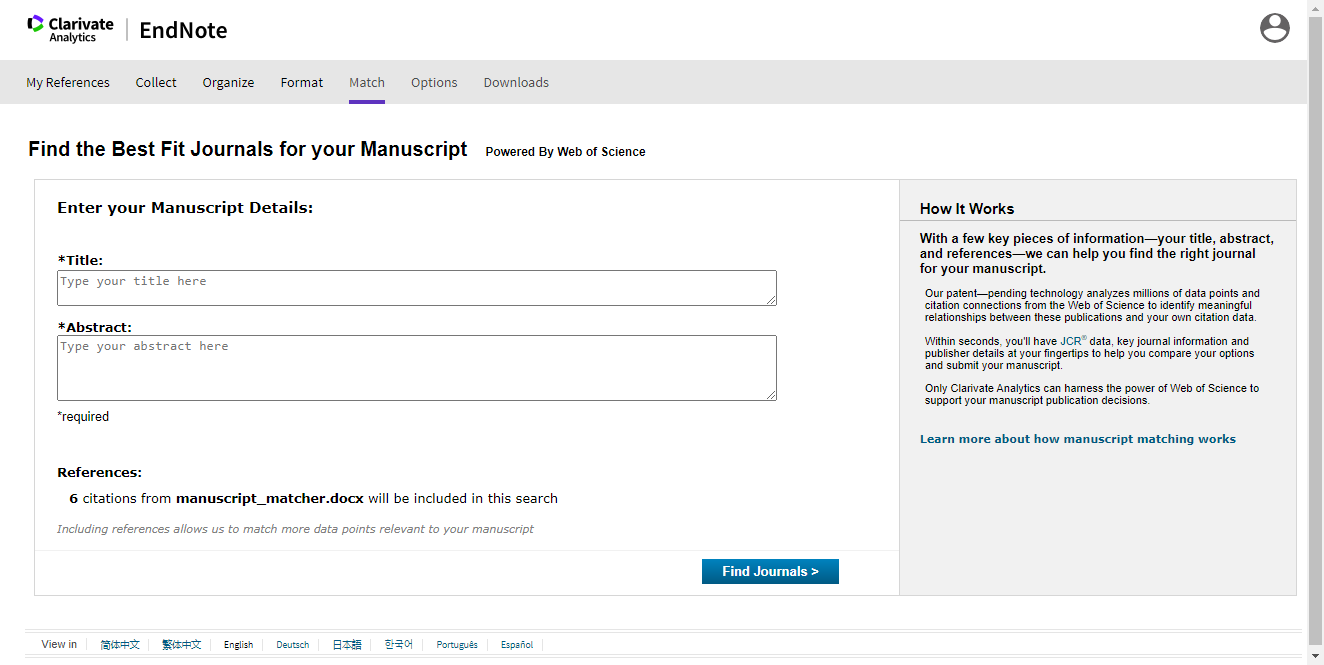 What sets manuscript matcher apart
Leverages meticulously indexed data from thousands of journals, across hundreds of global publishers
Uses patent-pending technology to analyze tens of millions of citation connections to identify meaningful relationships with your work
Prioritizes focused publication matches ahead of general journals using sophisticated clustering algorithms
The only tool that harnesses the breadth and accuracy of Web of Science to support your manuscript submission decisions.
How manuscript matching works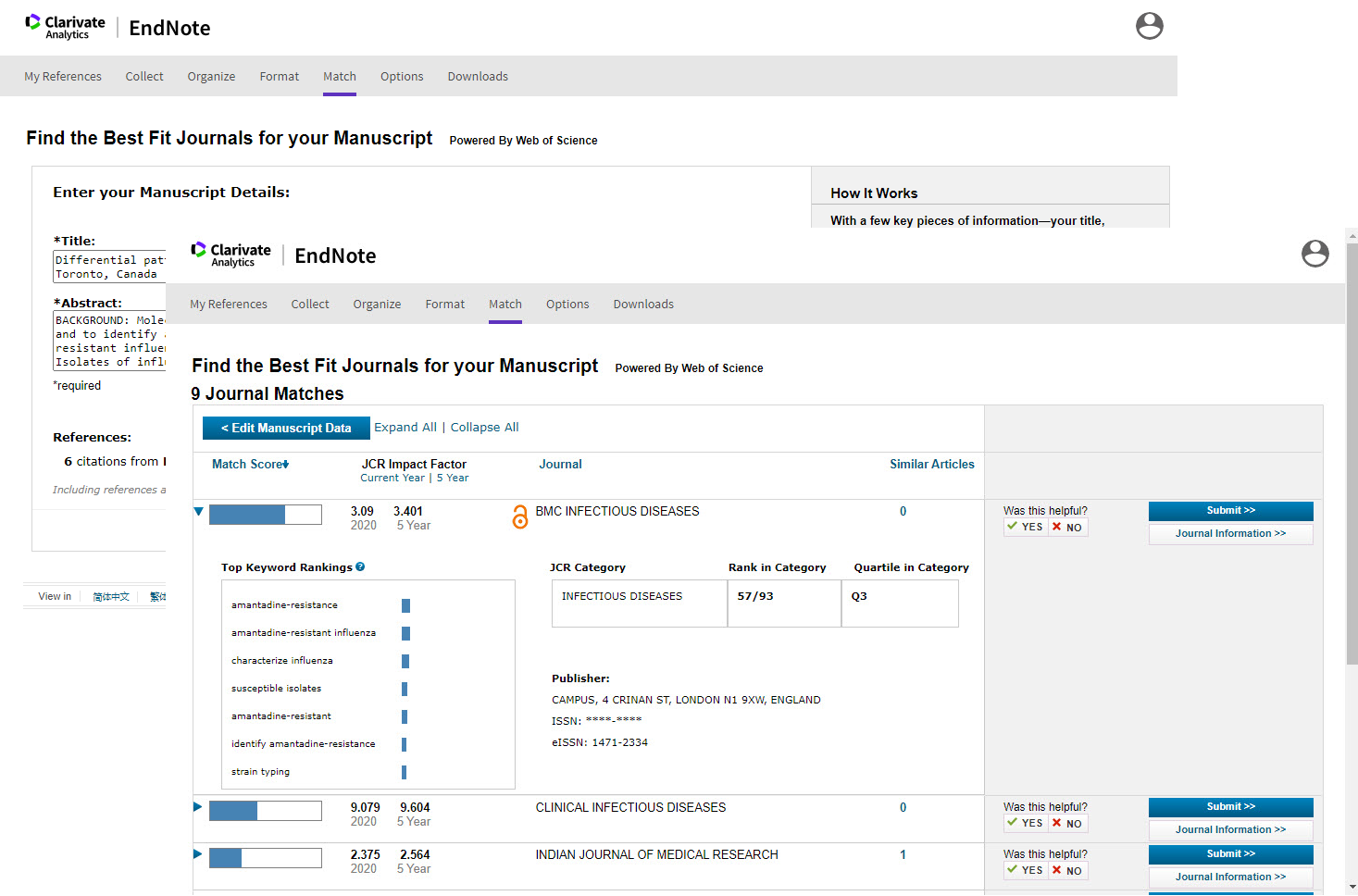 Start with a few key pieces of information: manuscript title, abstract, and references
Select an EndNote reference group from the drop-down
View suggested publications from analysis aided by key criteria such as JCR® Impact Factor
Compare your options and start the process to submit your manuscript
Watch the manuscript matcher work
A step-by-step demo shows how EndNote finds the journals that best fit your manuscript, then helps you submit your work to the journal of your choice.
EndNote Manuscript Matcher
EndNote 20 (Windows) Manuscript Matcher